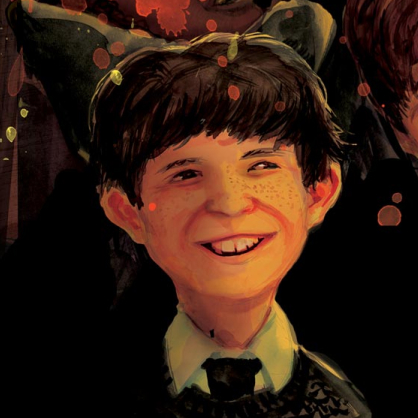 Student
Neville Longbottom
Neville Longbottom is a round-faced, forgetful Gryffindor student who shares the same dormitory as Seamus, Dean, Ron, and Harry. Right from the beginning, Neville seems nervous and not-very-good at magic, often making mistakes in classes and even hurting himself in his first flying lesson. Neville says that his family thought he was a 'Muggle for ages' and was brought up by his strict grandmother. But thankfully, Neville is a wizard with good intentions who will surely get things right eventually. Even if he does keep losing his pet toad, Trevor!
Fun Fact
Neville was once pushed off Blackpool pier by his great-uncle Algie to 'force some magic' out of him.
How well do you know favourite characters?